FIND US
The Ghost Boat departs from downtown Wisconsin Dells at Main Landing, the large tan building on the north side of Broadway Street, between the railroad bridge and the District. Ample free parking is available. See below for maps, directions and general info.
AREA MAPS
Click the button to download a printable area map PDF, with locations and free parking for Ghost Boat and our family of attractions.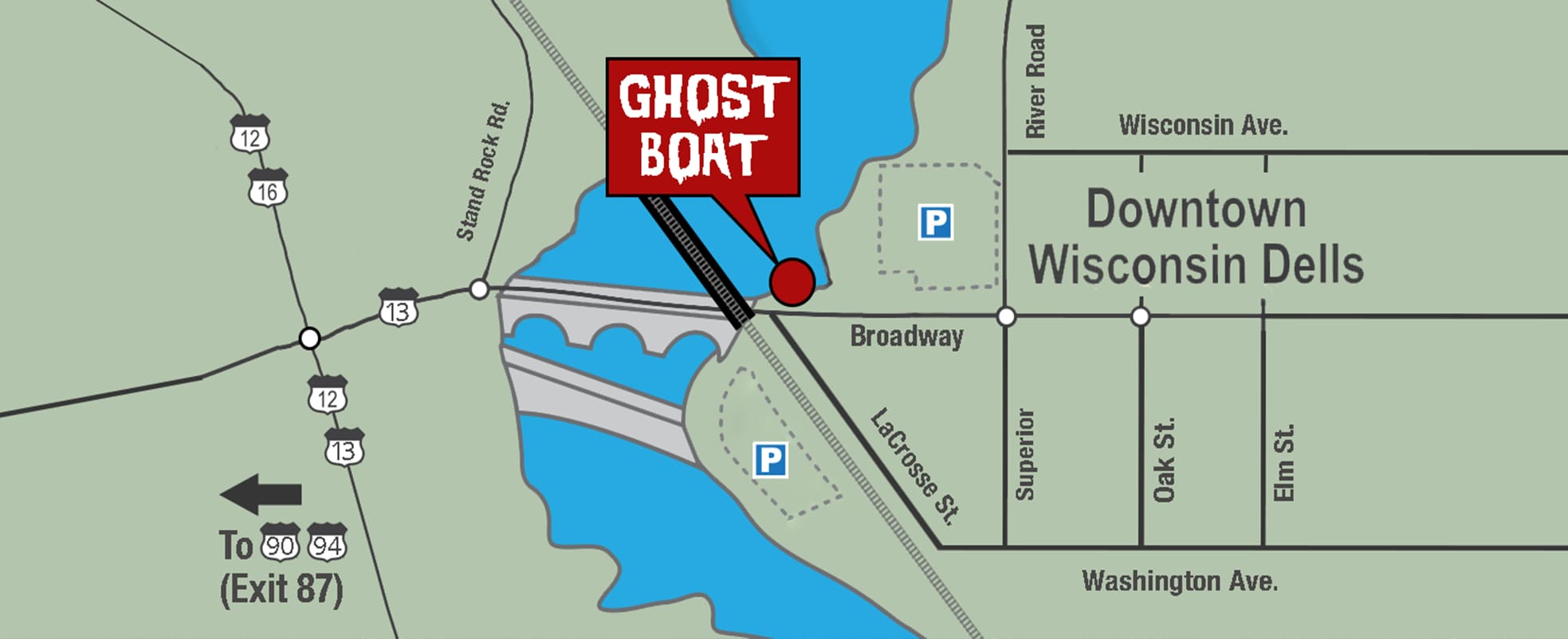 GENERAL INFORMATION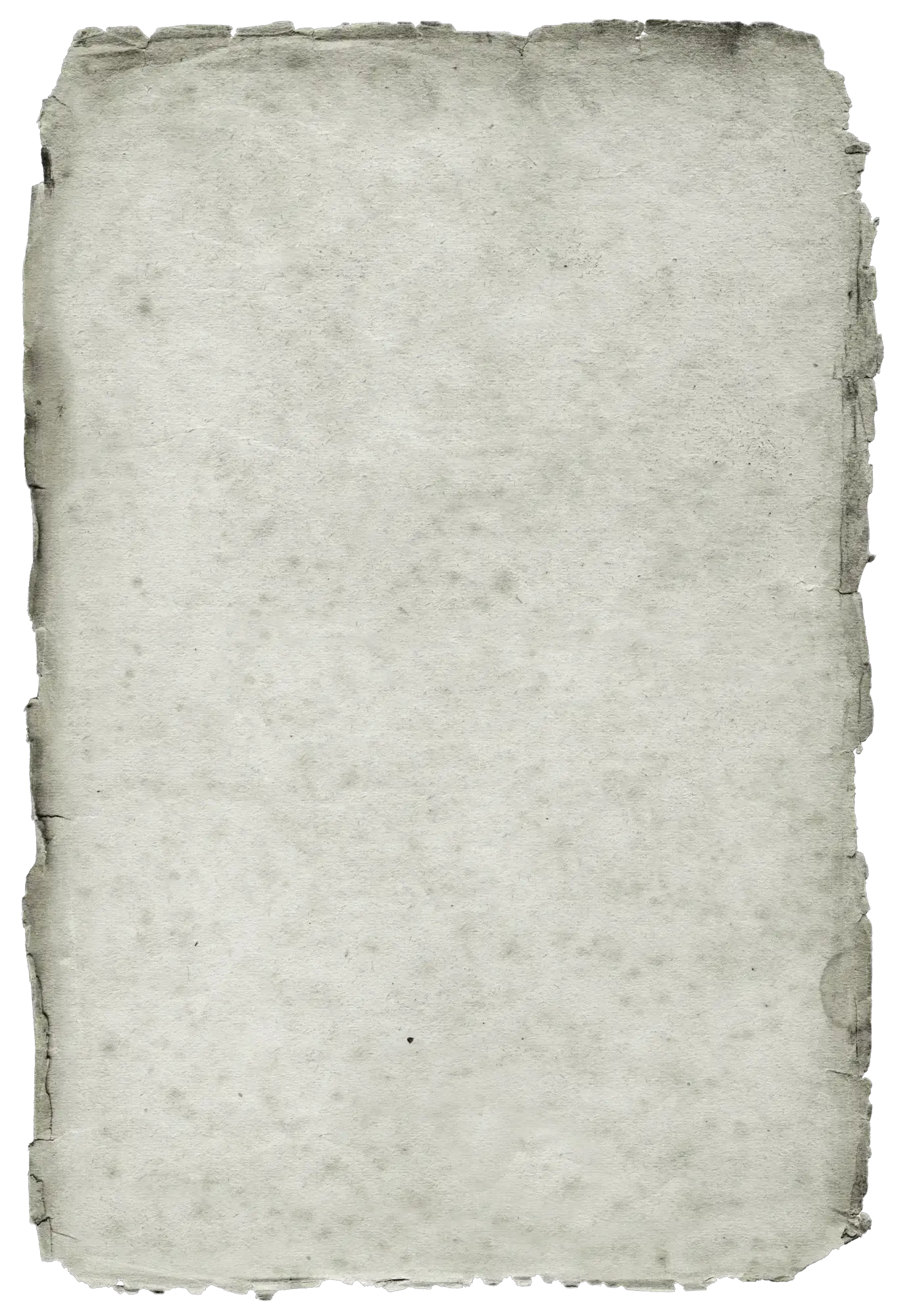 BOARDING AREA & TIMES
Ghost Boat departs from Main Landing building at 11 Broadway in downtown Wisconsin Dells. Ghost Boat excursions depart at various times; check your ticket for your departure time. Be at Main Landing at least 15 minutes before the scheduled boarding time on your ticket. Ghost Boat operates nightly in the summer and weekends in Autumn; see "Operating Season" below for details.
CHANGES & CANCELLATIONS
Due to factors such as high demand, weather events, and changing seasons, Ghost Boat will sometimes add excursions, delay departures, or cancel voyages. In these circumstances, you can find the current status of your trip by calling 608.254.8555 or by visiting the Latest News area on our home page.
DIRECTIONS & PARKING
From the Lake Delton area, cross the Wisconsin River into downtown Wisconsin Dells. Just across the river, free parking is available in the Dells Boat Tours® lot immediately to the right. From this lot, cross the street to the north side, where the Main Landing building is located. For an area map with the location of Ghost Boat and all free parking lots, CLICK HERE.
TICKETS
Ghost Boat tickets and combination value packages with other Dells attractions are available ONLINE HERE. You can also purchase tickets at any Dells Boat Tours®, Original Wisconsin Ducks® or Jet boat Adventures ticket office.
CONTACT US
EMAIL: mail@dellsboats.com Ι GROUP EMAIL: groups@dellsboats.com Ι PH: 608.254.8555 MAILING ADDRESS: Ghost Boat • PO Box 630 • Wisconsin Dells, WI 53965
OPERATING SEASON
Ghost Boat operates nightly from Memorial Day weekend thru Labor Day, then on Friday & Saturday nights through the last weekend in October. Call 608.254.8555 for information.